User guide for different types of 3D glasses Each type of 3D glasses has a specific use. Here is a quick explanation – find more detailed information in our Blog.

---
ANAGLYPH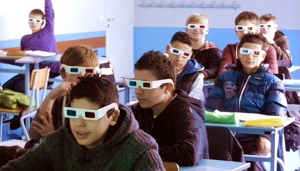 red / cyan filters
3d anaglyph glasses are used for print, photographs, videos, DVDs, games, 3d software, websites … They are great for making communication stand out: posters, direct marketing, brochures, greeting cards …
---
DECODERS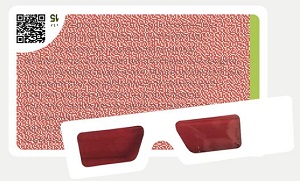 red / red or blue / blue filters
No 3D effect but secret messages are revealed ! Perfect for print, packaging or internet.
Contact us for the creation of your message.

---
CHROMADEPTH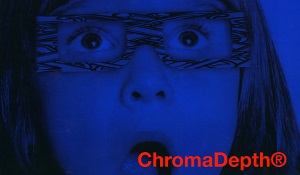 Multispectral diffusion filters
The ChromaDepth process uses no stereoscopy : the 3D effect uses colours according to their position in the spectrum, warm colours near, cool colours in the background.
---
DIFFRACTION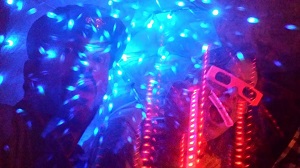 Diffraction filters
For Fireworks, Laser light shows, Concerts: diffraction glasses provide a spectacular rainbow prismatic effect !

---
3D PASSIVE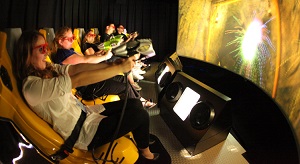 Circular polarized filters
Compatible with all broadcast systems and 3D TVs in"passive" technology. You will need circular passive 3d glasses in cinemas equipped for the "Real D" process.
---
LINEAR POLARIZED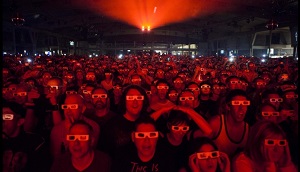 Linear polarized filters
Polarizing 3d glasses are for projections on metallic screens in theme parks and museums, slideshows, multi-media displays, concerts, movies, and ride simulators.
---
3D VR GLASSES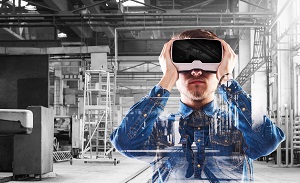 Google cardboard
With VR 3D glasses and Google Cardboard your smartphone turns into a 3D immersion tool. Virtual reality allows you to move in a 3D environment, while 360° imagery gives you a panoramic vision of images or videos.